A Coveted Address For Those In The Know.
Inspired by the wonder of nature's terrace landforms, Leedon Green is a bold architectural interpretation of natural splendour. A timeless style characterised by alternating terraces of verdantgreenery, water cascades and undulating terrain. 
Located at Leedon Heights, the coveted address of District 10, it is positioned for ultimate accessibility where Orchard Road and the Central Business District are just minutes' drive past theBotanic Gardens (a UNESCO World Heritage Site) and Dempsey Hill, while top-notch schools on the Bukit Timah / Dunearn Road scholastic mile are close by. Those in the biotechnology fieldenjoy easy access to work with the Biopolis and Fusionpolis just round the corner.
Leedon Green is an odyssey of curated open spaces and landscaping that offer natural splendor. 
Picturesque and immersed in vistas of expansive surroundings, forested canopies create a cocoon- like setting for wellness therapy pools, lap pools, open lawns and social spaces to interact.
Revel in a wondrous world of exalted elevated living, envisioned for those who aspire to live in timeless elegance away from the rush of the world.
A bold new concept in garden villa living with a full suite of recreational facilities. Discover for yourself why discerning individuals choose the luxury of villa residence living.
Reason to buy
What are the Key Selling Factor? 
LOCATION
Living right next to GCB cluster.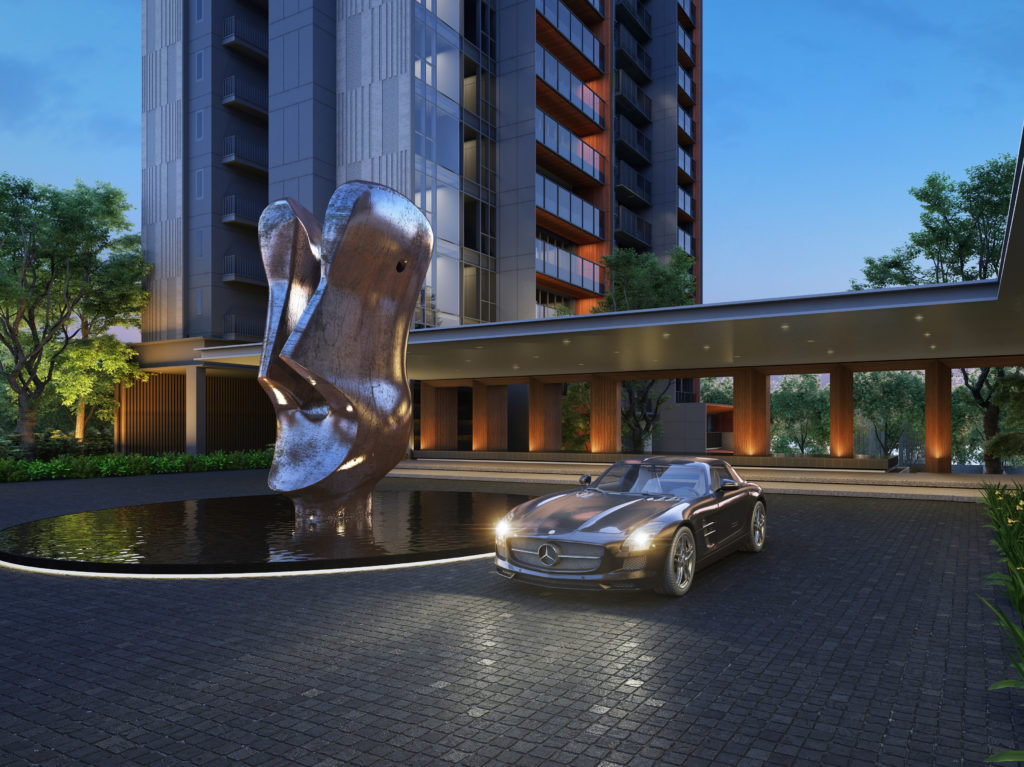 TRANSPORTATION
10 minutes away from Farrer MRT Station 
14 minutes away from Holland Village MRT Station
SCHOOLS (with 1 – 2km)
Nanyang Primary School
Hwa Chong Institute
Nanyang Girl's High
National Junior College
BUSINESS
One North Park
Biopolis
Fusionopolis
LIFESTYLE
Dempsey  Park




Botanical Gardens 

Orchard Road
SHOPPING MALLS

Tanglin Mall

Orchard Belt

Serene Centre 

Coronation Plaza
GALLERY
Exterior & Interior
1 Bedroom + Study (538sqft)
3 Bedroom Exclusive (1356sqft)
2 Bedroom + Study (818sqft)
4 Bedroom Exclusive ( 1496sqft)
 
MCL Land, a subsidiary of HongKong Land Holdings Ltd and a leading residential developer that constantly innovates in the pursuit of excellence. As a premier and reputable property group, we are dedicated to delivering superior customer satisfaction and shareholder value growth.
Over the past 50 years, we have established a legacy of building quality homes in both Singapore and Malaysia. We are a member of the Jardine Matheson Group under HongKong Land Holdings, which has an extensive portfolio of prime residential properties in Hong Kong, Singapore, Malaysia, China, Vietnam, Philippines, Indonesia and Thailand.
Our notable developments include The Estuary, UBER 388, Este Villa, Terrasse, Palms @ Sixth Avenue, Hallmark Residences, Ripple Bay, J Gateway, LakeVille, Sol Acres, Lake Grande, Margaret Ville and Parc Esta.
Leedon Green is our latest development that encapsulates our commitment to provide quality homes which surpass the expectation of satisfied buyers.

Yanlord Land Group Limited (Z25.SI) is a real estate developer based in the PRC and Singapore focusing on the development of high-end fully-fitted residential, commercial and integrated property projects in strategically selected key and high-growth cities. Yanlord Land Group Limited was listed in June 2006 on the Mainboard of the Singapore Stock Exchange.
Since Yanlord Land's foray into the PRC market in 1993, it has successfully developed a number of large-scale residential property developments in Shanghai and Nanjing with international communities of residents, such as Yanlord Gardens, Yanlord Riverside Gardens and Yanlord Riverside Gardens and Yanlord Riverside City in Shanghai and Orchid Mansions, Bamboo Gardens and Yanlord International Apartments in Nanjing. The "Yanlord" name has been developed into a premium brand, synonymous with quality, within the property development industry of PRC. Currently, the Group has an established presence in 15 key high-growth cities within the six major economic regions of the PRC, namely, (i) Yangtze River Delta – Shanghai, Nanjing, Suzhou, Hangzhou and Nantong; (ii) Western China – Chengdu; (iii) Bohai Rim – Tianjin, Tangshan and Jinan; (iv) Southern China – Shenzhen, Zhuhai and Zhongshan; (v) Hainan – Haikou and Sanya; and (vi) Central China – Wuhan.
Yanlord Land has proactively extended its commercial property development projects, acquired a considerable number of land parcels for commercial use and has completed construction of retail malls, offices, hotels and serviced residence developments. These projects are expected to generate a stable rental income and increase the asset value for Yanlord Land.
MCL Land & Yanlord Land

Condominium housing development comprising of 7 blocks of 12-storey residential flats with landscape deck part 1 / part 2 basement carparks, swimming pools and communal facilities

Freehold

A well-spread of unit mix with 1, 1 + study, 2, 2 + study, 3 and 4 bedroom units
Exclusive 3 and 4 bedroom units with utility and private lift
Privileged 5 units of Garden Villas – double-storey and come with high ceiling, 4 bedrooms
and family room
Top-of-the-line fittings and finishes such as imported marble finishes and Antonio Lupi
sanitary wares from Italy, Axor and Hansgrohe sanitary fittings from Germany, Ernestomeda kitchen set from Italy, VZUG kitchen appliances from Switzerland and Liebherr fridge from Germany

Approximately 320,000 sq ft (30,000 sq m)

638 residential units

510 residential carpark lots and 7 accessible carpark lots

31 December.2023
REQUEST
Floorplan & eBrochure
Floorplan and eBrochure are available upon request. Please summit your contact for the materials to be emailed to you.